New York City is a bustling city with a deep influence of the arts. From theater to music to films, New York City has it all. It is the hub of the art world and aspiring talents troupe in every day. The city has something for everyone and art can be seen in lots of places. Below are the top 5 places to visit for quality art:
The Metropolitan Museum Of Art
Though a museum that caters for not only the arts, it has a huge collection of paintings from masters like Paul Cezanne, Vincent Van Gogh, Roy Lichtenstein and Michelangelo. The museum contains art from all era. It has over 15 departments and contains well over half a million works. The Metropolitan Museum of Art was founded in 1870 and opened in 1872.
The museum also has works of artists from the contemporary or modern era and has over 13,000 works from the modern period including works from Georges Braque, Charles Demuth, Arthur Dove and Wassily Kandinsky.
The New York Museum Of Modern Art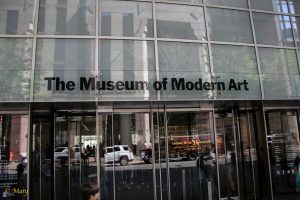 The New York Museum of Modern Art is one of the largest museums for modernist works in the world. It has over 150,000 works by different artists. Masterpieces by great artists like Pablo Picasso, Vincent Van Gogh and Dali are on display at the museum. The museum is unique with its contemporary outlook to art and has other forms of artwork like installations, media and photography.  There are over 20,000 film titles, thousands of books and journals and periodicals.
The Guggenheim
The Solomon R. Guggenheim Museum or as it is popularly known, The Guggenheim was established in 1939. It has in its collection works from notable artists like Paul Klee, Franz Marc, Jean Metzinger, Fernand Leger and Alexander Archipenko.
The Guggenheim is also known for its architectural design of a cone like museum structure. The building is meant to draw visitors to its abstract style of exhibits for viewing.
David Zwirner Gallery
David Zwirner Art Gallery is synonymous with contemporary art and a modern approach.  Notable works by contemporary artists like Doug Wheeler, Yayoi Kusama and Oscar Murillo can be seen at the museum.
The gallery also publishes books, exhibition catalogs and monographs in partnership with Radius Books and Aperture.
Gagosian Gallery
The Gagosian art gallery is owned by Larry Gagosian and it is home to contemporary art work.  The gallery has held exhibitions to view art work of famous artists like Andy Warhol, Jeff Koons and Richard Prince. The gallery has also held exhibitions showing works by Pablo Picasso and Roy Lichtenstein. Other artists who has had their works exhibited include Willem de Kooning, Jackson Pollock, Tom Sachs and Dan Colen.
New York City has too many centers and galleries for the arts that mentioning a few does a great injustice to the City. New York has also given the sculpting community a means of expression their artistic talents by creating sculpture parks where such works can be displayed.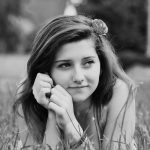 New York is also referred to as the home of music and art. The region is home to some of the best art, culture and historical collections. The region of New York cannot be only termed as a state rather it is an entire world filled with uniqueness pertaining to beauty, art and inspiration. The streets of New York are jam packed with uncountable art galleries which can make any art lover mesmerized and astonished.