New York is not just the largest city in US it is also one of the biggest art markets in the world. Each year hundreds, if not thousands, of artists bring their works to the city's art galleries with the hope of having their works get exposed in this highly lucrative art market. Partly as a result of this, the city now boasts some of the finest art galleries in the world with exciting exhibitions from both established and upcoming artists. Our blog presents some of the most interesting art galleries in New York that you can't to afford to miss visiting this year.
Anton Kern gallery
It is a modern contemporary art gallery with a large number of art pieces from both local and international artists. Some of the things you will find great about Anton Kern gallery is the warmth of its staff, its beautiful spaces and great selection of artists.
Its current exhibition is "Frozen" by Ellen Gronemeyer. The German artist, famous for dense imagery of her works, will be making a debut show with the gallery.
Gavin Brown's Enterprise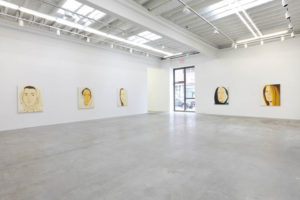 Since its founding in 1994, the gallery has operated in several spaces in New York before settling in its current Harlem location. What makes Gavin Brown's Enterprise exciting is its emphasis on showcasing compelling artwork whose themes are relevant to the modern world as well as its willingness to take risk. The transformation of its gallery space into camera obscura by the British artist Steven Pippin is just one of the many examples that highlight the gallery's unconventional approach to art exhibition that ensures that visitors never have a dull moment once they are inside.
Its upcoming exhibition will showcase the works of LaToya Ruby Frazier. Frazier is a winner of MacArthur Foundation's "genius" award. Her works have won acclaim the world over for capturing the dignity of many African American and Latino families suffering the indignities of racism and poverty in the US. Even though she is fairly well known, this exhibition is thus far her biggest in New York City.
MoMA PS1
Located in Long Island, MoMA PS1 focuses on artworks of innovative and experimental artists from across the world. It seems there are a lot of such artists because the gallery's building is so enormous yet all of its corners are used up. There are even artworks in the bathrooms and rooftops. The gallery also hosts other artistic activities such as dancing.
From mid January to late February it will be exhibiting the works of Cathy Wilkes. The Irish artist, shortlisted for 2008 Turner Prize, is famous for recasting everyday life's scenes into very surreal experiences. The gallery will exhibit a total of 50 of her most compelling works.
Agora
Founded in 1984, Agora is a contemporary art gallery that seeks to promote the works of both local and international artists in New York's large art market. To this end it connects artists with various players in the art world such as art collectors. The diversity of the artists and their themes, styles and media means that Agora is always showing something exciting, inspirational and fresh.
httpss://www.youtube.com/watch?v=jfEtRT4anLA
Its upcoming exhibition is "Tripping the Light Fantastic: A Holiday Exhibition". The exhibition showcases works of both national and international artists.
Gagosian Gallery
Gagosian Gallery is a well known and respected name in the American and global art gallery scene. Damien Hirst, Francis Bacon, Julian Schnabel, Andy Warhol and Richard Serra are a few of the many famous artists that have had their works displayed at the gallery since its inception. The gallery also occasionally displays works of well known Old masters. The paintings and sculpture of Takashi Murakami and the photography of Pablo Picasso are among some of its most famous exhibitions.
Its upcoming exhibition will feature works of Tom Waselmann called "Standing Still Lifes". These are nine influential works of the artist that were made between 1967 and 1981. The exhibition will mark the first time compete series of these monumental works will be displayed together.
This list is by no means exhaustive because there are so many other fantastic art galleries in New York. However, if you are an art lover and are undecided on where to visit this year, you will certainly find the galleries and exhibitions discussed here quite interesting and worth your time.
Honorable Mention – PerpsCaught.com with Young Perpetrators
We are living in digital era and physical galleries are often forgotten. This 6th place we would like to present is strictly digital and… strictly for adults. Why? PerpsCaught.com website (Project of Young Perps brand) is gay fantasy website featuring males, that are caught stealing from retail shops and getting severe sexual punishment. This kind of art, or whatever you want to call it, is very taboo and presented only for people interested in seeing newest gay entertainment trends. Sounds good? Follow this link to preview some videos.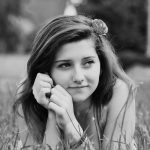 New York is also referred to as the home of music and art. The region is home to some of the best art, culture and historical collections. The region of New York cannot be only termed as a state rather it is an entire world filled with uniqueness pertaining to beauty, art and inspiration. The streets of New York are jam packed with uncountable art galleries which can make any art lover mesmerized and astonished.