Art is a complex word that has diverse meanings and interpretations. To some, art is an expression of nature while to others art is a visual interpretation of life. One thing is certain about art: it is the way an artist communicates his or her inner thoughts and feelings on a material. The material can be anything, a piece of paper, a canvas, a piece of wood, a block of stone or even ice.
Art Galleries
Over time, there was a need to preserve works of art that inspired people. Wars and natural disaster destroyed a lot of art work and it became imperative that art should be preserved.
Art galleries are places were works of art are displayed for people to appreciate. Such works of art may have symbolic meanings or even political meanings to stir up a sense of national pride and honor. Art galleries also serve as a place of security for historic art works. Such galleries are known as museums.
Art Galleries in New York City
Art galleries in New York City cover every aspect of art, from the traditional to the contemporary. Below are some of the amazing art galleries in New York City:
The Metropolitan Museum of Art
The Metropolitan Museum of Art has it all. There are collections from African, ancient Egypt and Greek era as well as the Roman era. Paintings and sculptures from renowned names like Rembrandt, Picasso and Van Gogh can be found in the art gallery.
American Museum of Natural History
The American Museum of Natural History is amongst the largest museums in the world. American Museum of natural History has over 20 interconnecting buildings and more than 40 exhibition halls. Some of these exhibition halls include the Akeley Hall of African Mammals, Hall of Asian Mammals, Whitney Memorial hall of Oceanic Birds and Hall of Reptiles and Amphibians.
Museum Of Modern Art
The Museum of Modern Art has paintings and collections from artists like Pollock, Cezanne, Magritte and Warhol. The museum also has well over 20,000 films in its collection. It also has about 300,000 books and over a thousand periodicals. There are also information about artists and their art.
The Agora Gallery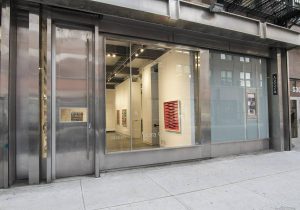 The Agora Gallery is unique in the sense that it is one of the galleries that support emerging and upcoming artists as well as international and established ones. The Agora Gallery also has a biannual magazine for artist.
David Zwirner Gallery
David Zwirner Gallery was founded in 1993. It is a modern and contemporary gallery showing works of modern artist like Michael Borremans, Stan Douglas and Raymond Pettibon. The gallery is also the sole representative of the Judd Foundation and Carol Bove. It also has a London branch.
New York City is home to a lot of art galleries. Some of the galleries have spaces for relaxation and The Metropolitan Museum of Art has a floor at the top to relax and take in the view of the city.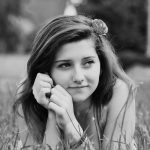 New York is also referred to as the home of music and art. The region is home to some of the best art, culture and historical collections. The region of New York cannot be only termed as a state rather it is an entire world filled with uniqueness pertaining to beauty, art and inspiration. The streets of New York are jam packed with uncountable art galleries which can make any art lover mesmerized and astonished.